In a society increasingly focused on education for inclusion, even children's toys are becoming more inclusive. Like the world's most famous doll, Mattle's Barbie.
In fact, the U.S. toy company has launched the first doll with behind-the-ear hearing aids. Mattle's latest innovation is indeed a hearing-impaired Barbie who will henceforth represent all those with hearing impairments. Dr. Jen Richardson, a creative audiology expert who collaborated with Mattle to create this doll, said, "I am thrilled that my little patients who have lost their hearing are playing with a doll that looks like them. Just imagine how helpful it will be for children who have lost their hearing to see themselves reflected in their toys.
This good news inspires all children to recognize themselves in play, to learn that diversity is also beauty. There is an increasing urgency to educate about diversity and human complexity, and one of the best ways to do this is through play.
But the world of toys continues to change rapidly under the banner of inclusivity, without stopping. In fact, Ken with vitiligo and Barbie with a prosthetic leg will also arrive in the "Fashionistas" line.
Barbie has already produced dolls representing different skin, eye and hair colors. No more blond, blue-eyed Barbies with perfect physiques, inspiring children to false aesthetic perfection. In a society where, especially on social media, we are inundated with images of perfect models, thin and without any flaws, this leads young people to mental, psychological and physical problems, such as anorexia. But it is useless to try to be perfect, to conform to the mass ideal and deny one's personal beauty and uniqueness.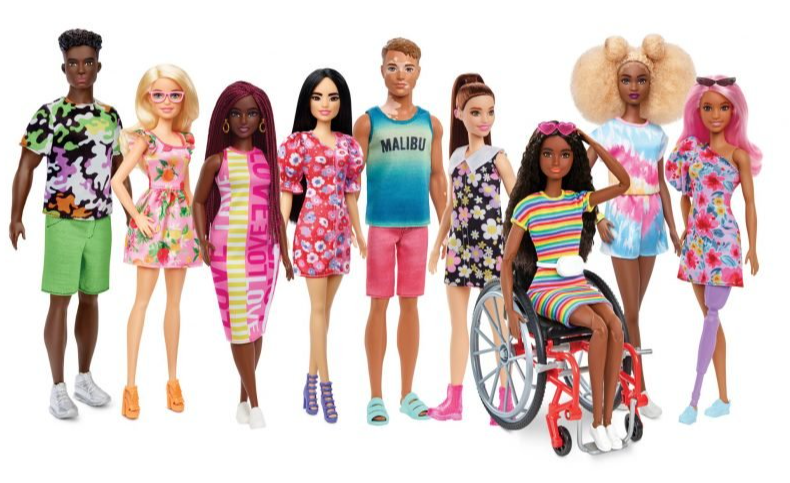 Now Barbies also show different body shapes and types of disabilities, because diversity is also beauty.
We must make sure that no one feels excluded from our society, but that every human being can feel integrated. We must work to build a better society based on respect for each other and respect for diversity. The best way to achieve this is to educate children, because they will be the men of tomorrow. The very children who today play with Barbies will tomorrow make our world a welcoming country, an inclusive country, a country where every human being can feel represented. Because the world is beautiful precisely because it is varied, precisely because of its variety.
We can start even from small things, like a simple doll.
Verdiana Karol Di Maria